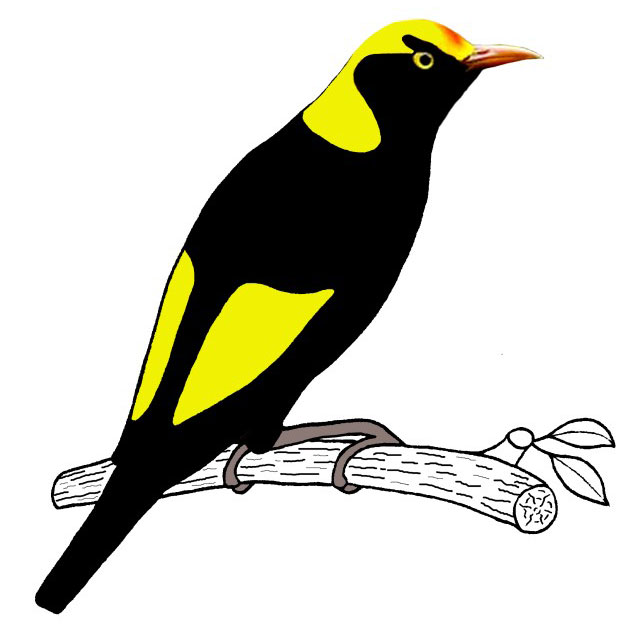 The Lower Manning Valley surrounding Taree and the Wallis Lake area around Forster / Tuncurry are each a paradise for birdwatchers. Numerous National Parks, State Forests and Nature Reserves contain a variety of natural vegetation types including rainforest, woodland, coastal heath and tidal estuaries hosting many species of birds.
The Lower Mid North Coast is fringed by endless kilometres of white sandy beaches, crystal clear waters and rugged cliffs providing many opportunities to view seabirds as well as dolphins and whales. Visitors will enjoy easy access to most areas by conventional vehicles, with 4 wheel drive(s) tracks available for the more adventurous. Many species of waterbirds, bushbirds and raptors, including nests, can be viewed along the pristine waterways of The Manning River or Wallis Lake. Regular cruises are available and small self-skippered boats can be hired. Accommodation is available to cater for all needs.

Download the Brochure from the tab at right or the separate Checklist from the link below.
The list includes the land and freshwater birds reliably recorded in the Manning Valley and Great Lakes area as well as the common seabirds to be seen from the coast. Some have been seen only once or a few times in recent years, or are known now only from a small area while others can be seen any day in appropriate habitat. Any unusual sightings or suggestions regarding this list or brochure may be forwarded to the address below and would be greatly appreciated.
Manning Great Lakes Birdwatchers Inc
Postal Address: PO Box 281, Forster NSW 2428
Phone: 0431 878 395
         * Our outings will recommence from  THURSDAY July 2nd 2020*
The State Premier, Gladys Berejiklian, has recently announced that the number of people able to gather in open spaces has been raised to 20. The Committee has decided that our club will now be able to resume Official Outings as organized by our Activities Officer.
However such gatherings are still mandated by Social Distancing and Hygiene Regulations and these will be strictly adhered to at all future meetings until the Health Authorities advise otherwise. The official advice for people with additional underlying health conditions putting them at higher risk is to exercise extra caution and any members exhibiting any flu-like symptoms, no matter how mild are instructed, in line with Official Government Policy, not to attend until symptoms clear or they have a negative Covid-19 test. Some members will understandably want to exercise additional caution with the wearing of face masks, now being seen in increasing numbers at gatherings,  and this is encouraged but by no means mandatory. It is a personal choice for each member
MANNING GREAT LAKES BIRDWATCHERS Inc OUTINGS AND CAMPS FOR YEAR 2020
Note – All outings commence at 8:00am or 7:30 am during Eastern Daylight Saving Times unless noted otherwise.
Thursday 2nd July: Brimbin Nature Reserve. From Taree, turn Rt. into Cedar Party Rd 500m before Mayo Hospital. Turn Rt. into Old Port Macquarie road. Continue on to Brimbin NR. Meet in carpark at reserve.

NOTE;- Please, always be aware that this Pandemic is not over yet and while we slowly come out of the imposed restrictions, we must be constantly aware of the risk that it imposes but also we should strive to return to as normal a life as possible.
Saturday 18th July: ANNUAL GENERAL MEETING. Outing or venue TBA
Thursday 6th August: Baywood Drive Ponds and beach walk Blackhead/Diamond Beach. Turn Left at roundabout > Baywood Drive and first left. Meet at ponds. Lunch at Blackhead Beach Park
Saturday 15th August: Towibakh NR Manning Point/lunch at Manning point Vic Shoesmith Reserve. Turn left into Carramarr Drive off Manning Point Road 500m past Mitchell Island Public School. Meet and park at crossroads. Walk starts 20 meters on left side of parking area through green gate
Thursday 3rd September:  Firefly Area/Tipperary Road. Meet opposite duck pond just past corner of Wallanbah Rd and Mobbs Lane.
Saturday 19th September:  Cattai Wetlands. Turn Right 2 Klms past Harrington T/O into Springhill Rd. Meet in carpark
Thursday 1st October: Mudbishops/ Old Bar Airstrip/Saltwater Reserve. Meet alongside the eastern end of the Airstrip opposite Van Park
Sunday 18th October to Sunday 25th: WEEK LONG CAMP Venue TBA
Thursday 5th November: Minimbah Nature Reserve via Nabiac. Meet at the corner of Glen Ora and McKinnon Roads just South of Nabiac
 Saturday 21st November: Booti Booti Firetrail/ Greenpoint. Meet in Lay-by 1.5 Klms south of Greenpoint Road
Saturday 12th December: XMAS DINNER. Venue TBA